UNITED LIFE INSURANCE COMPANY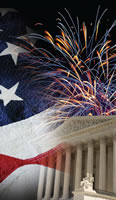 Are you taking advantage of I.R.S.
Code Section 101A?

Why Not Pass Some Assets on to Heirs,
Free From Income Tax and Probate Costs?
Life's a Bargain
Americans are living longer than ever due to advancements in health care. With the improved life expectancy, rates for life insurance are dropping to all-time lows -now is the time to take advantage of the bargain.
Don't Miss Out!
Ask us to show you how some simple solutions
now may save your money from taxation later.