Helping to Keep Financial Futures Secure Since 1976
How Much Life Insurance Do You Need?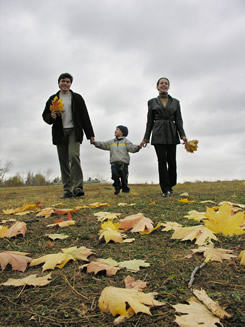 How much life insurance you need depends on your individual needs and your financial objectives for your family. While life insurance cannot replace you, it can provide the funds to:
pay final expenses
replace all or a portion of your income
keep your family in their home
establish a college education fund
cover financial emergencies
provide a child and/or home care fund
How much life insurance is enough?
This question is best answered through an analysis of your family and financial situation, as well as your financial goals and objectives.
In Purchasing Life Insurance on Your Family Members:
You implement a disciplined program for retirement, education and other financial needs that may arise.
You secure the insurability of your spouse and/or children.
If cash value life insurance is purchased, you build cash value accumulations available for future financial needs.
If your spouse or a child dies prematurely, you will have funds for:
Final expenses: hospital/medical, funeral costs, legal fees.
Child care and housekeeping assistance.
Replacement of lost income and continuing asset protection.
Time away from work.
Handling major expenses, such as college education.